Flowers have always been a symbol of life and beauty. A bouquet of flowers is not only a great gift as a thank you, love greeting and small attention, bouquets also simply look good. Should you now ask yourself, where can I order flowers online, our answer is with us! Dare and give a lovely message with style, send flowers within Germany!
Send flowers online:

Order flowers online throughout Germany
How does the flower delivery work? It's very simple! Choose a bouquet of flowers that you like. Write a nice message in the form of a free greeting card to emphasize your flower greeting or personalize it with a free video message.
After you have placed the bouquet in your shopping cart, you have the option in the checkout area to specify the delivery and billing address, the expected delivery date and your desired payment method. And your order is already placed. With us you can easily have flowers delivered, because we are your flower delivery service within Germany.
Alters-Überprüfung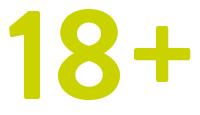 Du musst 18 Jahre oder älter sein, um dieses Produkt kaufen zu können.